On April 2, 2016, Barron's featured the Profit Radar Report in their 'Digital Investor' section written by Mike Hogan.
This one-page column profiled Zack's $2,995-a-year 'Zacks Ultimate' service and Simon Maierhofer's Profit Radar Report ($199/year).
The online version of this column is available here (subscription to Barron's may be  required). The complete magazine version of this article is shown at the end of this article.
Below is a (edited) version of the article that focuses on the Profit Radar Report.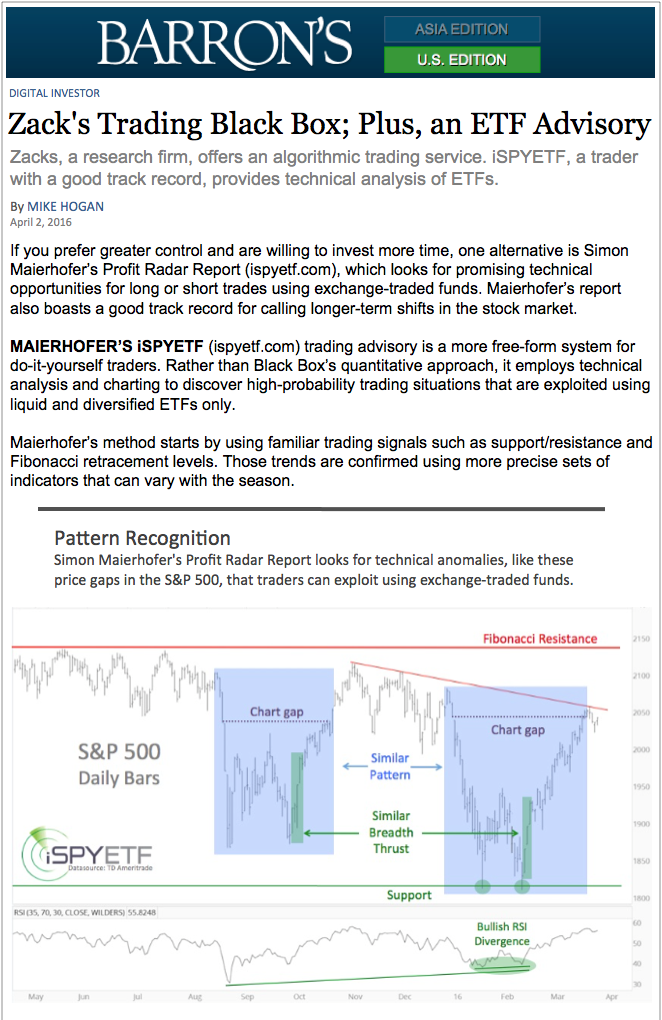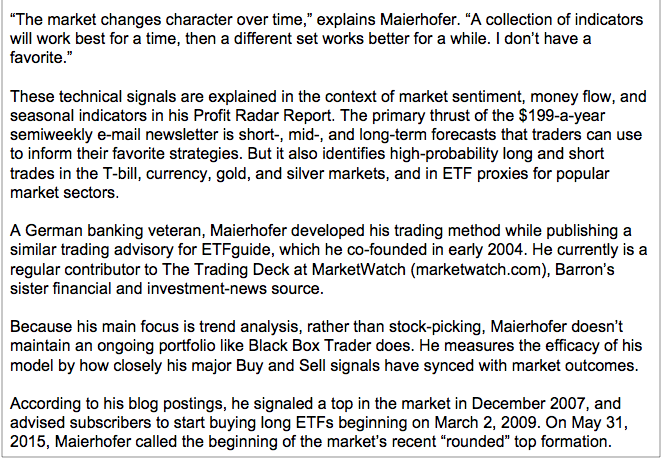 Original print version (Barron's April 2, 2016 edition):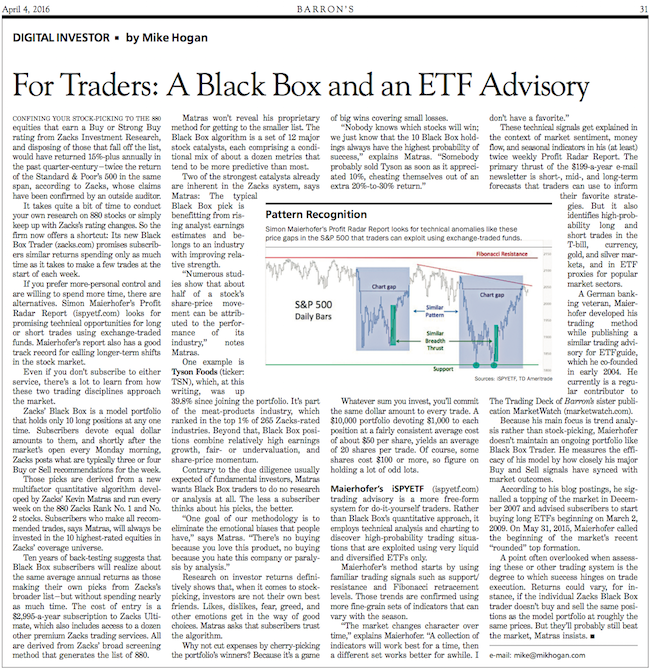 Simon Maierhofer is the publisher of the Profit Radar Report. The Profit Radar Report presents complex market analysis (S&P 500, Dow Jones, gold, silver, euro and bonds) in an easy format. Technical analysis, sentiment indicators, seasonal patterns and common sense are all wrapped up into two or more easy-to-read weekly updates. All Profit Radar Report recommendations resulted in a 59.51% net gain in 2013, 17.59% in 2014, and 24.52% in 2015.
Follow Simon on Twitter @ iSPYETF or sign up for the FREE iSPYETF Newsletter to get actionable ETF trade ideas delivered for free.